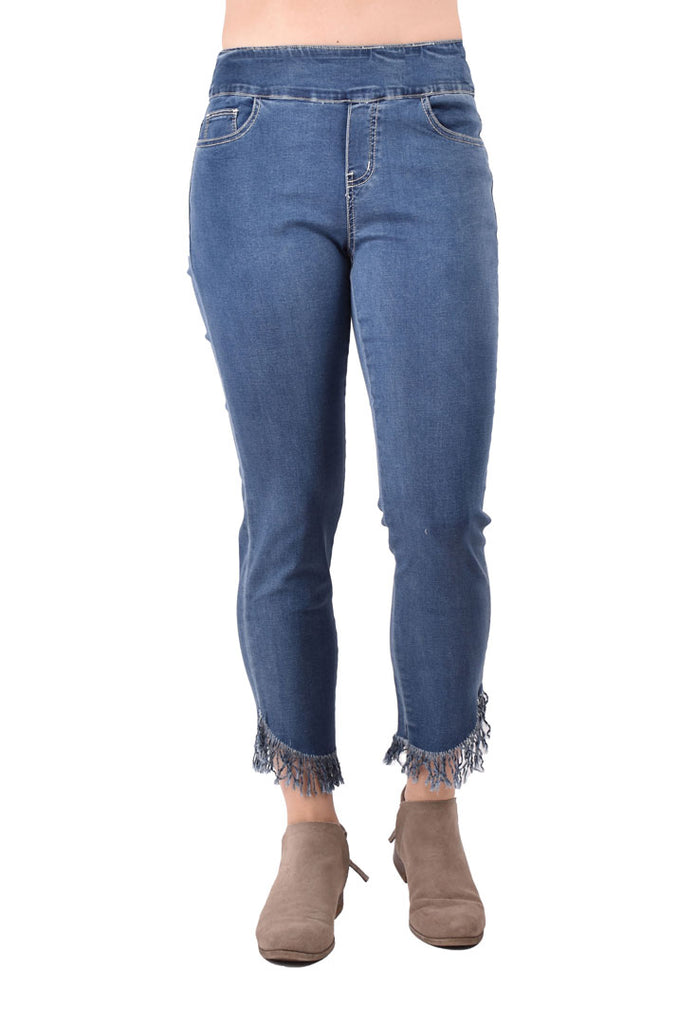 Ethyl
The Dearborn - Denver
$105.00

Super slimming wide top waistband pairs with the 2021 trend of extended fringe. Slight crop design makes these perfect to pair with Spring Sneakers or a Fall Booty.
TFBWD - DENVER
Pull-on waist
Slim Fit
Mid Rise - 1" Below the Navel
Inseam 28"
Stretch
Medium Weight
Imported
Blue
68% Cotton 25% Polyester 5% Rayon 2% Spandex
Machine Wash, Do Not Bleach, Tumble Dry, Iron Low
All Seasons
Have a question? Click here for answers to some of the most common questions on our FAQ.